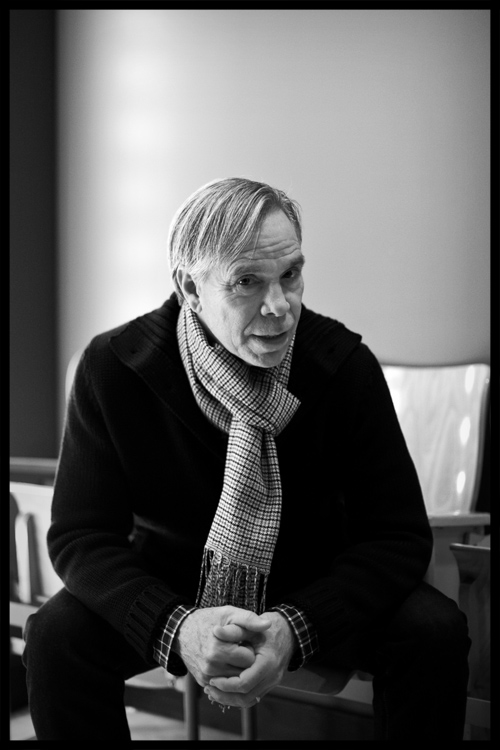 Tommy Hilfiger Store on the Champs Elysee, 10am. It is a cold and grey morning. I was asked a few days earlier if I would be interested in meeting the man himself and spend the day with him during his day in France. Having been the only photographer to have been asked was such a privilege that I accepted straight away.
I was escorted to the first floor where I could see him being interviewed by Suzy Menkes from the International Herald Tribune; I am next. I have very little time. I have a word with the staff in order to set up the photo shoot session, as I would like to take a portrait of him in an area I spotted in the basement. The interview with Suzy is coming to an end and I asked to be left alone with him during the photo shoot.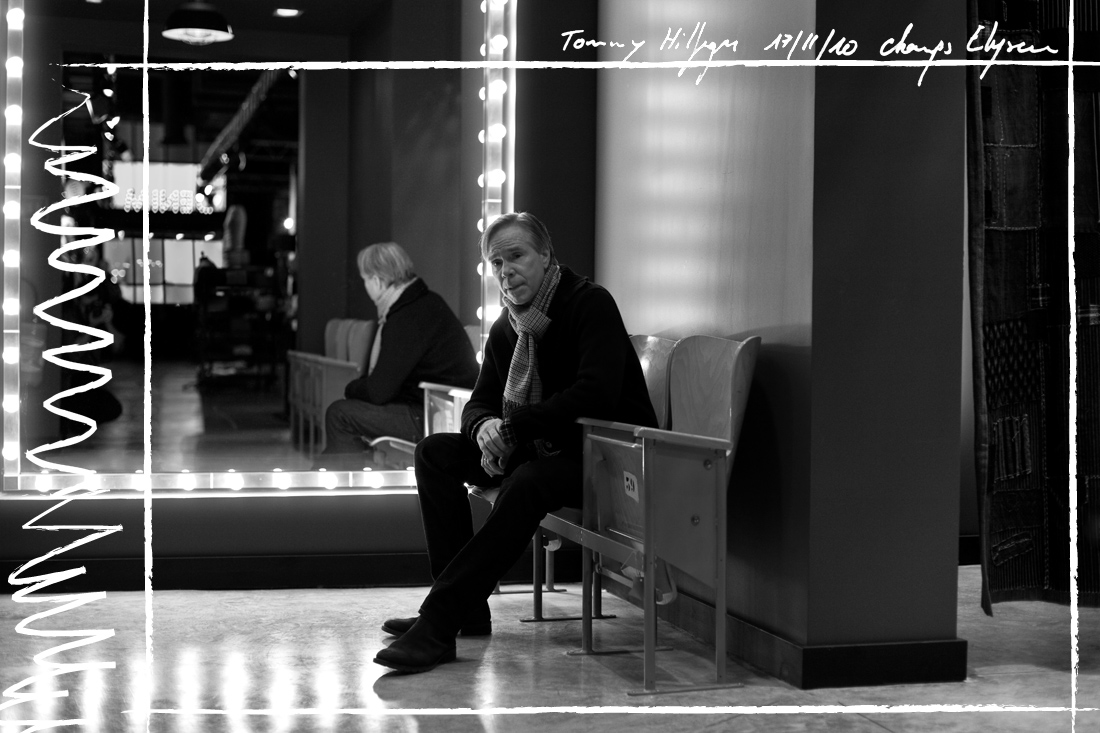 Click on the image below to zoom in.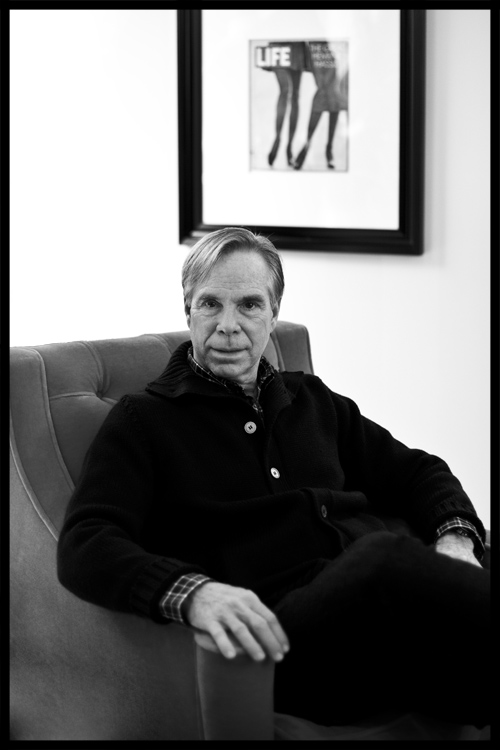 I will be shooting a second portrait later on that day before heading to the showroom not far from Place de l'Etoile. I am thinking about Avedon while taking this picture. I found out later that he is also Tommy Hilfiger's favourite photographer.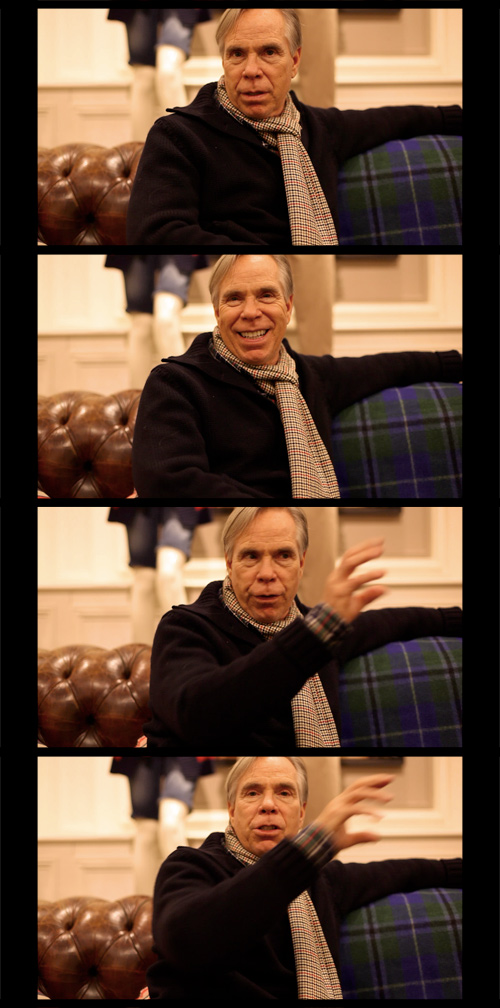 Some photos I took during the interview at the house showroom. We spoke about paintings and photography. His favourite artists are old friends of his and include Andy Warhol, Jean-Michel Basquiat and Keith Harring amongst others. When asked which photographers he likes the most, his answer is always the classics . Helmut Newton, Peter Beard, Harry Benson and obviously Richard Avedon, the master.
And how about his favourite designer? who do you think? His first name starts with a K and his last name with a L. Have a guess.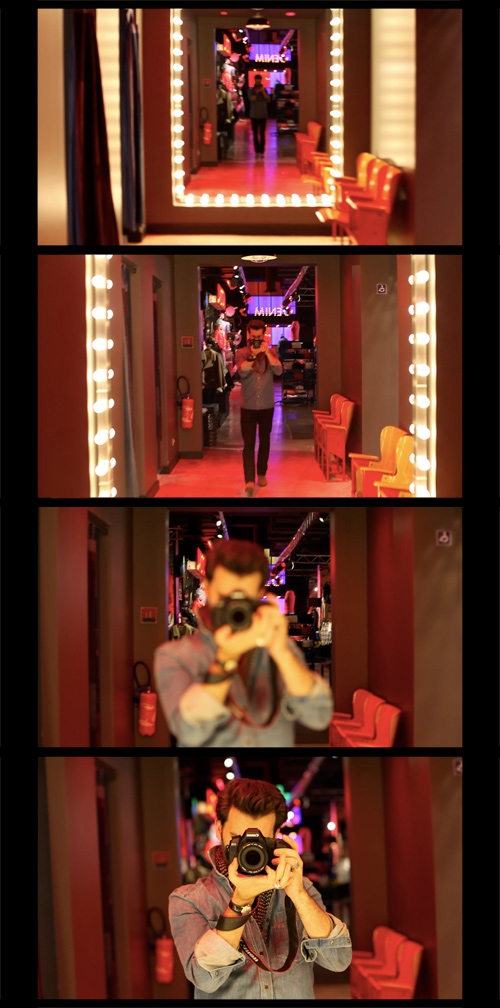 I shoot some trial shots and check the light in the basement while waiting for Tommy Hilfiger as I would like to take his portrait by the mirror. The 2 portraits are the first on this article.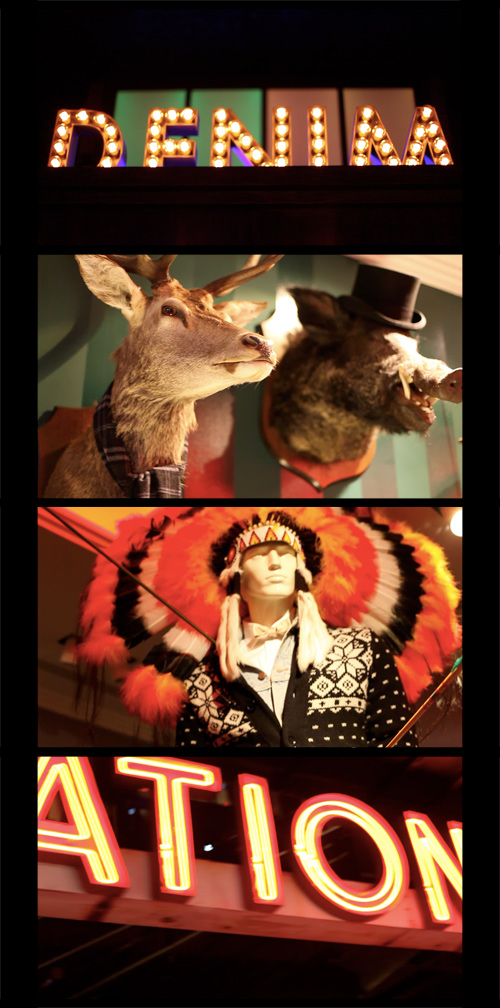 As I wander in the Champs Elysee store with my camera, between the shooting and the interview, the atmosphere becomes surreal like between Brooklyn and Nevada desert. And this is how my amazing venture of a day in the life of the emblematic Tommy Hilfiger comes to an end.
Pour revenir à la traduction française, cliquez ici.
Merci à tous.